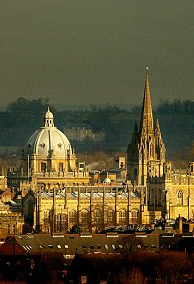 Website of the specialist Musculoskeletal Radiology Medicolegal Service based in Oxford, UK

Consultant MSK Radiologist: Dr Eugene McNally MB BCh BAO (Hons) FRCR FRCPI
Medicolegal Imaging provides expert opinion on Trauma, Orthopaedic, Spine, Sports and rheumatological images. Our team have over 20 years experience in this field working at the highest level in a tertiary referral Orthopaedic unit. Our experience includes specialist reporting of Trauma and General Disorders of Spine, Joint, Muscle, Ligament and tendon disease.

Our medicolegal expertise includes 2nd opinion reporting, medicolegal report preparation, conferencing and expert witness court attendance for both personal injury and negligence cases.

Dr McNally is immediate Past President of the British Society of Skeletal Radiology and has been on the Executive of the European Society of Skeletal Radiology on two occasions. Dr McNally is also an invited members of the International Skeletal Society.

Many cases revolve around the accurate interpretation of trauma and orthopaedic imaging. With our service you can be certain that the level of expertiese is second to none. We provide a high quality, prompt service ensuring that your case can proceed on schedule with a reliable radiological interpretation.

Scans can be aranged in many centes around the UK with the images transferred to me for reports.
I can also review and report on images sent be CD, PACSmail or other routes.
Contact Details
email:
sec.medicolegal@gmail.com
phone:
07967 344439
Private Practice website:
www.omrimaging.com
PACSmail:
mcnallye